30 Days of Design Systems
After months of research, writing, and interviews, and many more years (nay, decades!) of experience building digital products as both a design and a developer, I felt like it was time to share what I've learned. Sign up today and get 30 days of design systems fundamentals in your inbox, delivered in daily bite-sized chunks. I'll walk you through key concepts of design systems and answer a lot of common questions.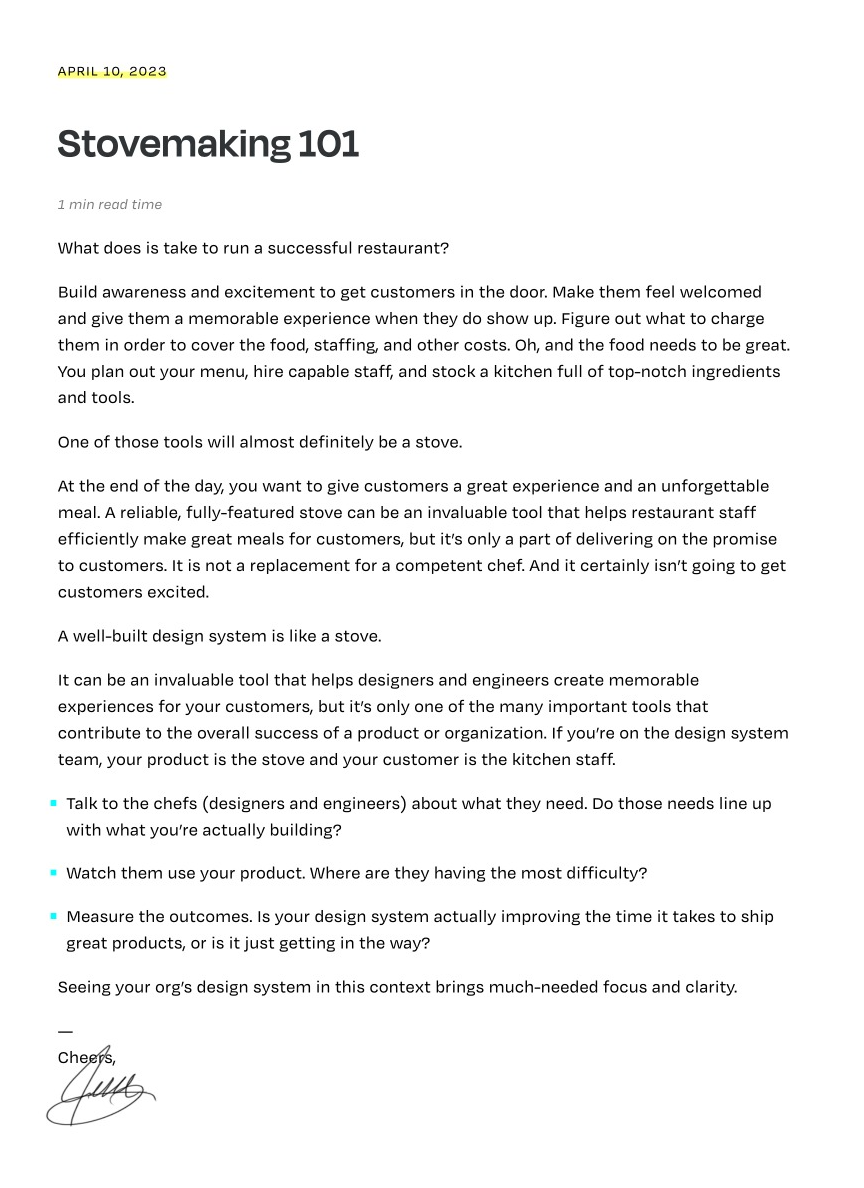 This is geared toward tech leadership at orgs with multiple teams or products, and designers, developers, and product owners within those orgs. But there's value here for anyone wanting to learn more about how to build better digital products.
If you have questions like...
What the heck is (and isn't) a design system, anyway?
What sort of value can a design system bring to our organization?
More importantly, what sort of value (if any) can a design system bring to our customers?
What is the best way to get started with a design system?
When is the best time to get started with a design system?
Do we have to go all in, or can we use some parts?
Should we build our own or use someone else's?
How do we get support from leadership?
What common architectural patterns should we consider?
What common pitfalls should we avoid?
...and have experienced...
Frustratingly inconsistent customer experiences across your digital products
Solving the same problem over and over, 17 different ways
A breakdown in communication between design and engineering teams
Solutions that take only one team's needs into consideration
A replatform that took far longer than it should have
Designs that don't match the final product
A lonely inbox

📨
...then this is for you.
Subscribe today. 👇 Get your first email tomorrow.
Still not sure?
To give you a better idea what we'll be covering over the 30 days, here's the subject line for each day's email. (The average length is about 600 words.)
🧐 A design system skeptic?
🛠️ To build a digital product…
🏗️ To build a design system…
🗺 What's in a design system?
👿 Casting your villain…
⚠️ Don't optimize too early!
📲 Your design system is a product.
🐦 Curiosity and observation…
💬 Talk to your users…
💰 Paying for a design system…
⚡ Discount design systems…
📆 The best time to launch…
🎤 Your feedback?
⚙️ To build a component…
🌀 The art of abstraction…
🚛 A truck full of Lego bricks…
🪙 What is a design token?
🎲 Taking a break.
⛓️ Systems thrive on connections…
📚 Evolving documentation…
🏹 Versioning and release best practices…
🪜 Multi-platform design systems…
👷‍♂️ Pre-built vs. roll your own…
📕 Let's talk Storybook…
🤝 Organizing your team…
💪 Nurturing a design system community…
📈 Measuring success…
☑️ Putting it into practice…
💥 Design systems in action…
🏁 You made it!
---
Still interested?
Sign up today and get your first email tomorrow: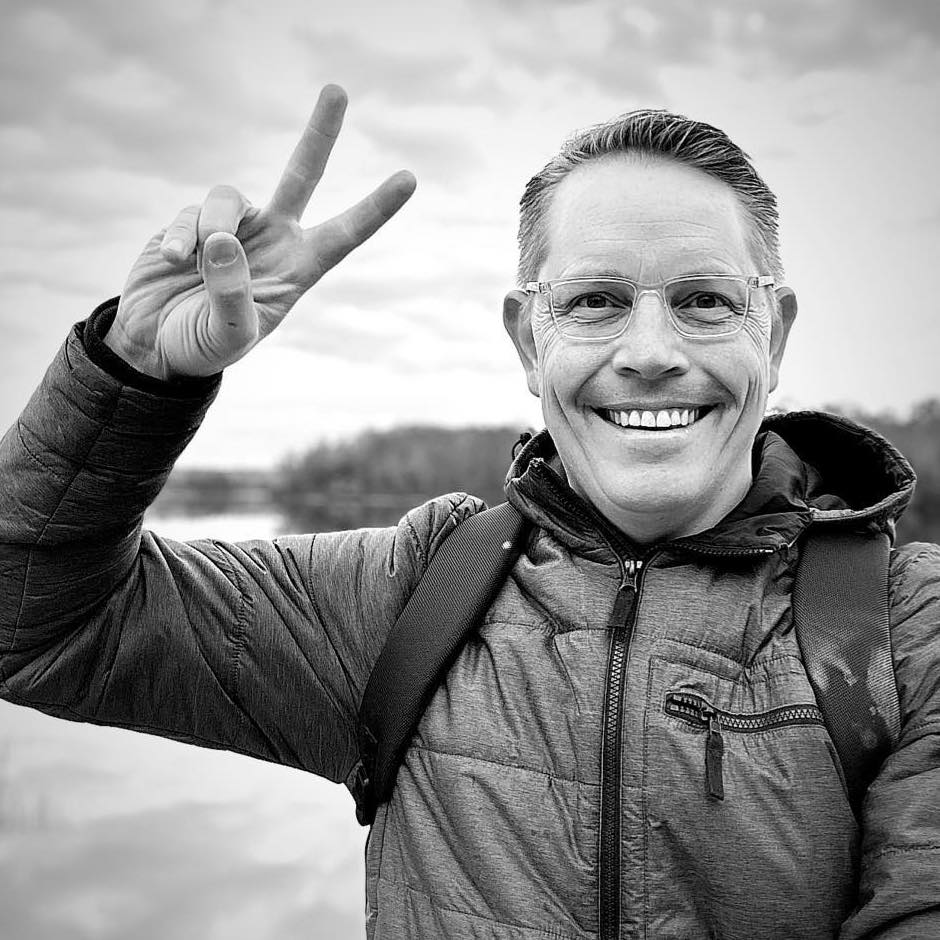 Hi, I'm Jesse.
I've been in the industry for 20 years, both as a solo entrepreneur and in leadership at large organizations. I started in design and pivoted to engineering, so I understand both disciplines well and can provide both high-level strategy for leaders as well as hands-on tips for practitioners.
Interested? Join my list or contact me.